Across the water , in the elevator, playing the vinyl, the view two gallery and more…
 Back to Liverpool
   After studying a degree in music and drama in Liverpool and training  as a music teacher in this fabulous City,  it's great to be back here playing my music…….                
In the Elevator
This place really does have an Elevator inside and people were using it, but I'm unsure where it was going to…?
Playing The Vinyl
I must get my vinyl collection out sometime , although I don't have a 'record player' anymore….mmm.  The album covers used to be so good didn't they?
The Vinyl is a really cool place on Lark Lane , Liverpool.  You go down into the basement to play or listen
……
And at the Gallery ……….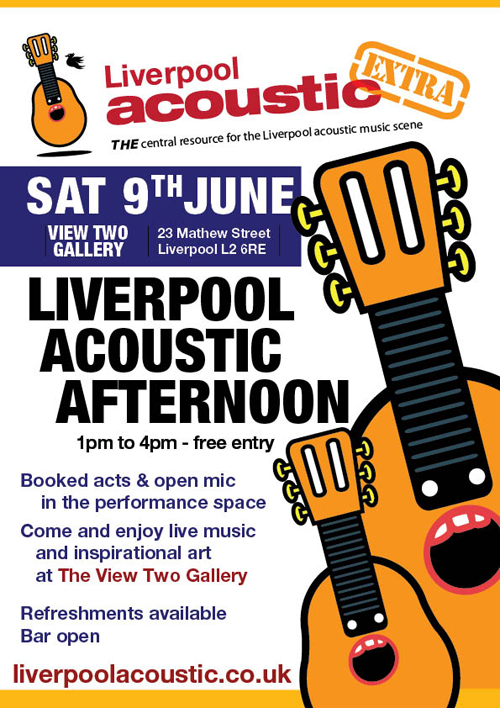 Debbie Richards is a local singer, songwriter and pianist from Cheshire who'll be playing a 20 minute set of her original songs on the View Two Gallery's fabulous grand piano from 1.30pm.
                    The Review…………
Approaching the grand piano, Debbie Richards, the first of two booked acts sits gracefully and, after a false start, begins again unfazed, with a beautiful ballad. A couple of songs sweep over a mesmerised audience and then she announces she's about to cover (please God not Adele –nope!) Hey, hey…Buddy Holly! "I Guess it Doesn't Matter Anymore" and a slow-paced sing-along of the classic ensues. Her version is genius. The small crowd were embraced by Debbie's soulful voice and dramatic piano playing.  Following with another of her own, "Fall Apart" is dappled with shades of the Annie Lennox, with similar vocal power and poignant lilts. Debbie's lyrical alliteration is inventive with fitting run-on poetics and words of more than two, certainly up to five syllables.
No faltering from the heart of the song's intention. "Go Away", paces the tempo fast. This felt right as her signature. Overall, Debbie Richards gave a highly entertaining, soulful, vigorous and dramatic performance.
Review © 2012 Amanda DeAngeles